Enjoy the Great RI Outdoors This Winter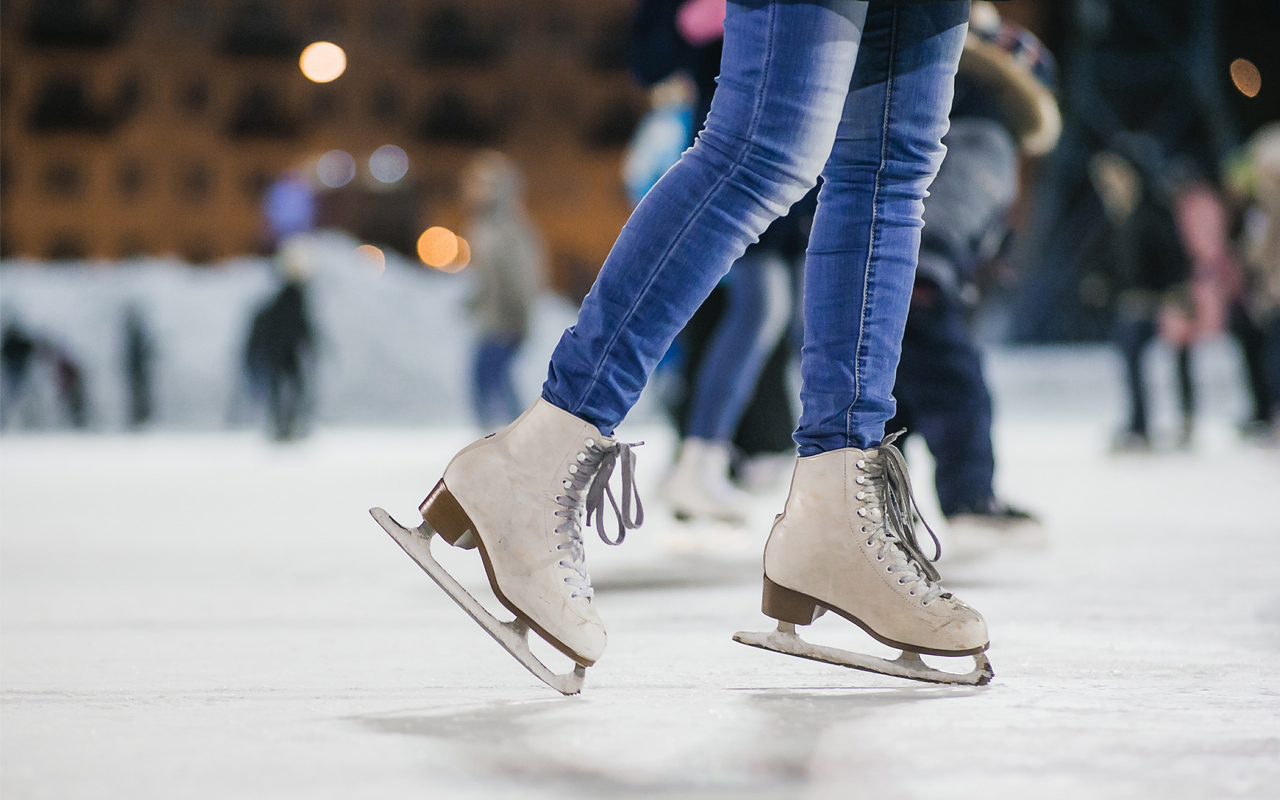 Rhode Island may be best known for summer fun, but our scenic state has lots to offer in the cold months as well.
Ice Skating
The Providence Rink
2 Kennedy Plaza, Providence • (401) 680-7390
Ice skating is a great cardio workout that also strengthens your muscles and improves your balance. From late November through early March, you can get your skate on in beautiful downtown Providence. The center offers skate rentals as well as helmet rentals.
TIP: You can rent a skate aid (a penguin or a snowman) to help you stay upright on the ice.
Snowshoeing
Lincoln Woods State Park
2 Manchester Print Works Road, Lincoln • (401) 723-7892
If you want to get your heart rate up, snowshoeing is the way to go. These flat devices attach to the soles of your boots and allow you to walk on snow. At Lincoln Woods, you'll find wide open areas where you can snowshoe. If there's no snow, this local gem is also a great place to hike.
TIP: Use ski poles or walking sticks while snowshoeing to work your upper body.
Walking/Hiking
Colt State Park
Route 114, Bristol • (401) 253-7482
Not used to seeing the ocean when you're all bundled up? Take a brisk hike or walk beside Narragansett Bay at Colt State Park, which is picture perfect in summer and winter. Colt State Park connects to the East Bay Bike Path if you want to take a longer walk (or ride, weather permitting).
TIP: You can walk and hike at most Rhode Island parks in the winter, so pick your favorite!
5 tips for winter workouts
1. Check the weather forecast. If it's very windy or cold, exercise inside.
2. Warm up your muscles indoors with light exercise.
3. Dress in several layers of loose clothing.
4. Wear a hat, scarf, and gloves and a waterproof jacket.
5. Know the signs of hypothermia, including cold hands and feet, pale skin, and sleepiness.
Track your winter workouts
With the BCBSRI well-being app, you can track your steps—as well as your weight, calories, sleep, and mood. Plus, you can create healthy team challenges and find daily health tips. You may even earn financial rewards for participating!
Access your wellness program in three simple steps.
Go to join.VirginPulse.com or download the Virgin Pulse app from the Apple App Store or Google Play.*
Choose Blue Cross & Blue Shield of Rhode Island as your sponsor.
Connect your Fitbit® or other wearable device to track and sync steps with the app.
*Virgin Pulse is available to BCBSRI subscribers (the primary person on the BCBSRI health plan) and their enrolled spouses. Not all employers offer Virgin Pulse through their plan. Standard mobile phone carrier and data usage charges apply. The downloading and use of the Virgin Pulse mobile app is subject to the terms and conditions of the app and the online stores from which it is downloaded. Apple and the Apple logo are trademarks of Apple Inc., registered in the U.S. and other countries. App Store is a service mark of Apple Inc. Google Play is a trademark of Google Inc. Virgin Pulse is an independent wellness company, contracted by BCBSRI to provide wellness services.