5 Better Picnic Picks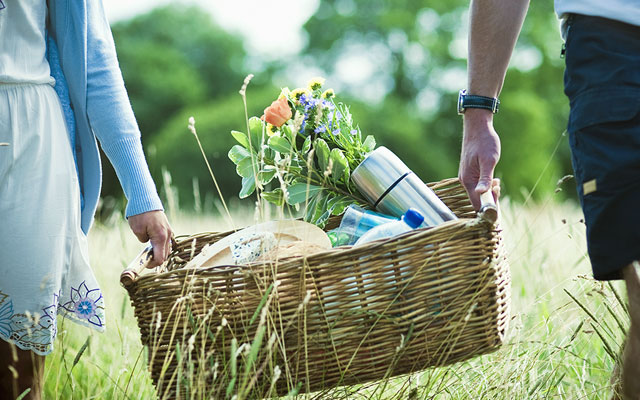 Before you grab your red-and-white checkered blanket and head outdoors, make sure you have healthy foods in your basket.
Bring raw veggies instead of chips.
Cucumbers, carrots, celery, broccoli, cherry tomatoes, cauliflower, and radishes are all ideal for picnics and packed with vitamins and nutrients. Pair them with hummus or salsa.
Lighten up side dishes.
For potato and pasta salads, use low-fat mayo and switch out creamy dressings with light vinaigrettes. Use whole-wheat pasta or try whole-wheat couscous or quinoa. (Be generous with the spices and vegetables too.)
Lose the fat, keep the flavor.
Serve skinless roasted chicken instead of fried, and consider alternative proteins like plant-based veggie burgers and dogs.
Don't forget dessert.
Consider watermelon wedges or angel food cake with fresh strawberries and a bit of whipped cream.
Think before you drink.
Steer clear of sugary sodas and caffeine-based energy drinks, and limit your alcohol consumption. Instead, sip on unsweetened iced tea or natural/sparkling water with fresh lemons.