A New Way to Save Big on Prescriptions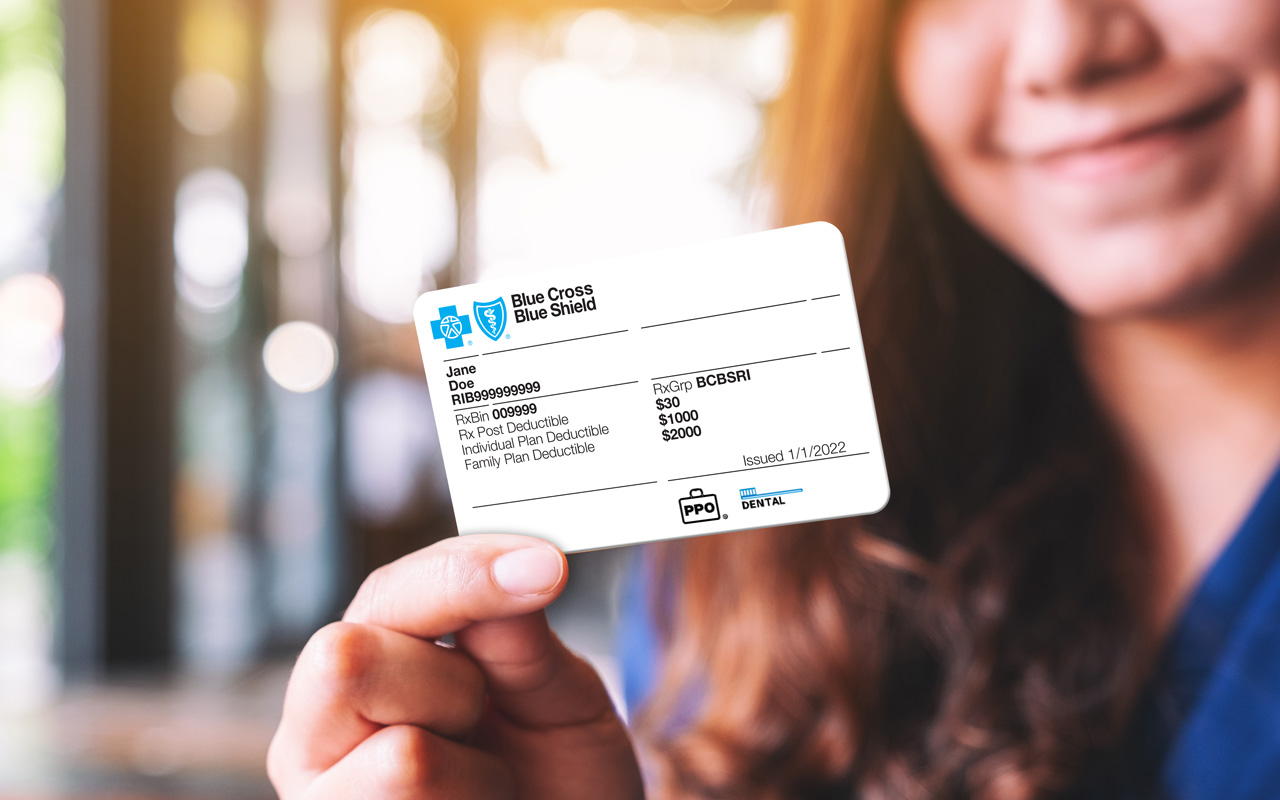 Your BCBSRI health plan helps you get the lowest available price for your eligible medications. With the new MedsYourWay™ program, there's no need to register or carry the discount cards you may have used in the past. All you need to do is show your BCBSRI member ID card to the pharmacist—it's that easy! 
Here's what to know about this great new program:
You could save up to 96% on covered prescriptions.1
When you present your BCBSRI member ID card to the pharmacist, MedsYourWay automatically compares medicine prices from multiple discount cards and your BCBSRI health plan benefit (such as a copay). 
There's no need to shop around—which saves you time and effort. 
You don't have to waste time searching for the best discount card prices and then trying to remember which card to present the pharmacy. MedsYourWay's advanced technology does the work for you.
All covered prescription purchases count toward your deductible.
Your deductible is the amount that you pay before your plan begins to pay its share. With other discount drug card programs, you have to choose between the discounted option or using your plan benefits. With MedsYourWay, you get the lowest available price—and it counts toward your deductible. 
Using MedsYourWay is simple
MedsYourWay is available to all non-Medicare BCBSRI members with BCBSRI pharmacy benefits. You can start enjoying the savings by:
•    Visiting a participating in-network retail pharmacy.2
•    Presenting your BCBSRI member ID card.
You'll pay the lowest available price and have covered prescription purchases applied to your deductible. 
1Milliman analysis against Prime's commercial client claims from October 2020–March 2021 and DDC fee schedule as of 1Q2021.
2Some pharmacies do not participate in discount programs or may only participate in a select few. Please contact your pharmacy to ask about MedsYourWay before filling your prescription.
MedsYourWay is not insurance. It is a drug discount program administered by Prime Therapeutics, LLC, an independent company contracted by Blue Cross & Blue Shield of Rhode Island (BCBSRI) to provide pharmacy benefit management services.