COVID, Flu, RSV: 9 Things to Know This Winter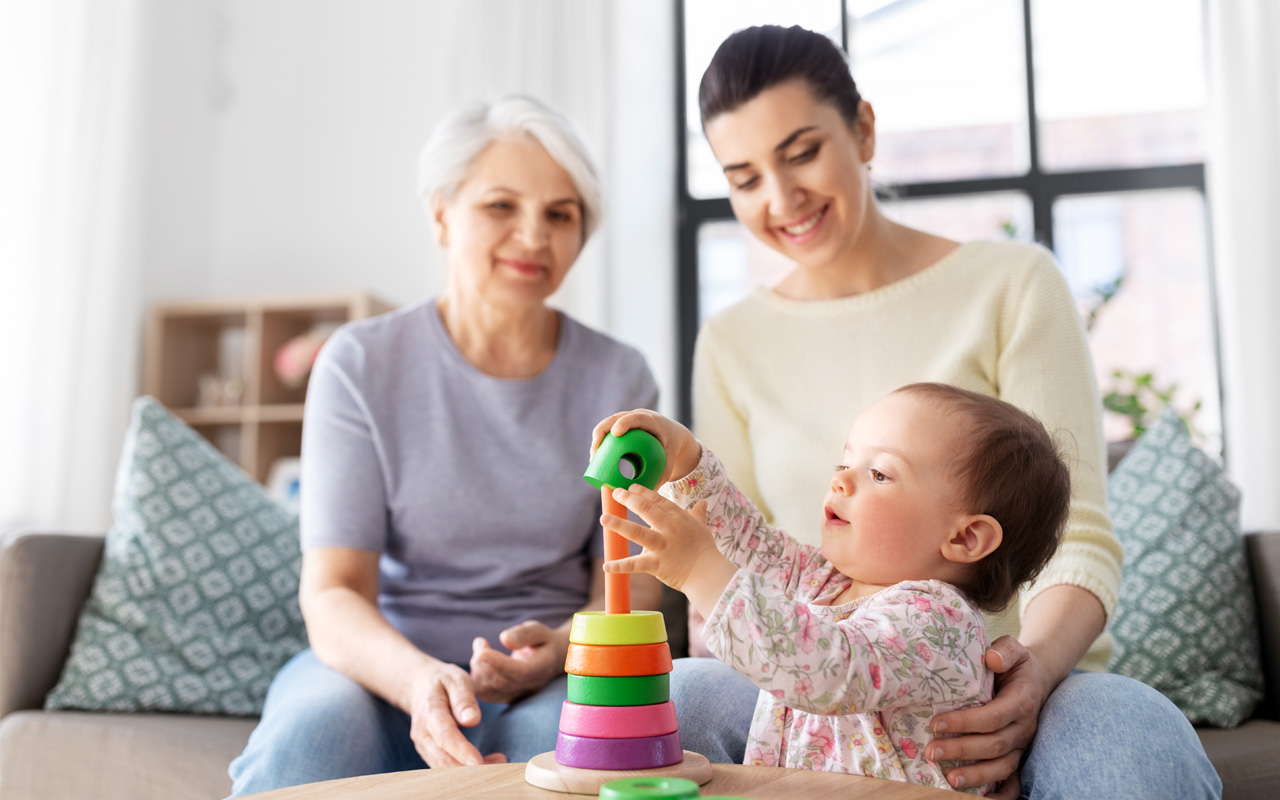 For many of us, life feels much like it did before the pandemic—going to restaurants, getting together with family and friends, and even traveling. However, getting back to normal also means this cold and flu season may be a challenging one.
We're already seeing higher-than-usual rates of flu and respiratory syncytial virus (RSV), and COVID-19 cases could rise as more people spend time indoors in the colder weather.
Luckily, there are simple ways to lower your risk of getting sick and to help stop the spread to others if you do get sick. Here's what you need to know to help stay healthy—and make the most of your BCBSRI benefits. 
For COVID
1. The updated COVID booster is recommended for everyone ages 5+ and is available at no cost.
In September, updated (bivalent) boosters became available that protect against both the original virus that causes COVID and the Omicron variants BA.4 and BA.5. The Centers for Disease Control and Prevention (CDC) recommends that everyone ages 5 years and older receive one updated (bivalent) booster if it has been at least 2 months since your last COVID-19 vaccine dose or booster. 
What to do: Schedule your $0 booster at vaccines.gov. (You may be able to get your $0 flu shot at the same time if you haven't already.)
2. Get COVID-19 home test kits for $0 and use them if you have symptoms or are exposed to someone who tested positive.
Home test kits can be an important and convenient tool for diagnosing COVID-19. The federal government is providing up to 8 individual home test kits per calendar month to Medicare members with Medicare Part B. You can get these tests for $0 at pharmacies and healthcare providers that are participating with the federal government for this specific program. See the list. At a participating pharmacy, go to the pharmacy counter (not the store checkout) and use your red, white, and blue Medicare card. 
What to do: Find out more about $0 home test kit coverage.
3. You won't have to pay anything for COVID-19 testing or services to treat COVID-19.
At BCBSRI, we've made temporary changes to our policies to help you access the care you need—with no added worries about cost. You won't pay any copays, deductibles, or other cost-sharing for:
Medically necessary provider visits (in person or via telemedicine), urgent care visits, or emergency visits that result in COVID-19 testing.
Treatment for COVID-19, including emergency services, inpatient services, and provider visits (in person and via telemedicine), and pills to treat COVID-19. This coverage without member cost sharing is in effect at least until the end of the Rhode Island state of emergency (for services received on or before that date). It may be extended after that time.
What to do: Simply use your benefits as you usually do. You can find information about where to get tested on the Rhode Island Department of Health website.
4. If you're diagnosed with COVID-19, ask your provider if you should take Paxlovid or another antiviral COVID-19 treatment.
If you're at higher risk for complications, your provider may recommend taking antiviral drugs. These are in pill form and can be taken at home. Treatment with these medications should begin as soon as possible after a diagnosis of COVID-19 and within five days of the start of symptoms. These pills are covered at $0 at least until the end of the Rhode Island state of emergency (for services received on or before that date). It may be extended after that time.
What to do: Contact your provider if you test positive and are at higher risk.
For Flu
5. The best way to protect yourself from the flu is a $0 flu shot.
The CDC recommends a flu shot for everyone six months of age and older. According to the CDC, during 2019-2020, flu vaccination prevented an estimated 7.5 million flu illnesses, 3.7 million medical visits, 105,000 hospitalizations, and 6,300 deaths.1
What to do: Find a location for your flu shot. (You can get your COVID-19 booster at the same time.)
6. If you get the flu, call your doctor right away if you're at high risk for complications.
Antiviral drugs can be used for people at high risk for flu complications, including adults older than 65 and people with chronic conditions such as diabetes or asthma. These drugs can mean the difference between having a mild case of the flu and having a more serious case. 
What to do: If you think or know you have the flu, call your provider right away. Antivirals should be given within 48 hours of getting the flu.
For RSV
7. While RSV usually causes mild, cold-like symptoms, it can be serious, especially for infants and older adults. 
Most of the time, RSV will cause a mild, cold-like illness, but it can also cause severe illness such as pneumonia (infection of the lungs) and bronchiolitis (inflammation of the small airways in the lung). RSV can also make chronic health problems worse. For example, people with asthma may experience asthma attacks as a result of RSV infection, and people with congestive heart failure may experience more severe symptoms triggered by RSV. 
Almost all children get an RSV infection by the time they are 2 years old. In very young infants, the only signs may be decreased activity, decreased appetite, irritability, and apnea (pauses while breathing). RSV in children may also trigger asthma attacks, wheezing, or difficulty breathing. (If you see a child's ribs stick out when they are breathing, that is a sign of difficulty breathing.) 
RSV infections can also be dangerous for certain adults, including adults 65+, with chronic heart or lung disease, and with weakened immune systems. Each year, it's estimated that more than 177,000 older adults are hospitalized and 14,000 of them die in the United States due to RSV infection.2
What to do: Call your provider (or 911) right away if you or a loved one is having difficulty breathing, is not drinking enough fluid, or is experiencing worsening systems.
For all three 
8. Prevention is protection—you can help prevent all three (and colds) by taking the steps we all know well. 
That includes washing your hands, avoiding close contact with people who are sick, not touching your face, and not sharing food or drinks. 
What to do: We all get sick sometimes despite our best efforts. If you do, stay home and rest. 
9. Know the signs of an emergency.
The signs of an emergency for COVID-19, flu, and RSV are similar. Here are some signs that you or a loved one may need emergency care:
•    Trouble breathing or breathing faster than normal
•    Ribs pulling in with each breath
•    Persistent pain or pressure in the chest
•    Seizures
•    Sudden confusion
•    Pale, gray, or blue-colored skin, lips, or nail beds, depending on skin tone
•    Not alert or interacting when awake
What to do: Seek emergency care immediately. Even without these signs, emergency care may still be needed. If you are concerned, talk to a doctor or call 911.