Sweet on Oak Street Health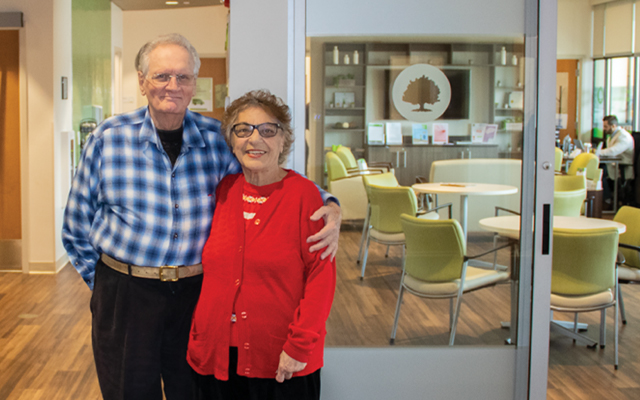 Carmina and Gerard "JR" Ruzzo are sweethearts who have been married for more than 60 years, and they do almost everything together—including going to Oak Street Health.
A network of primary care centers for adults on Medicare, Oak Street Health have four Rhode Island locations in collaboration with BCBSRI. Carmina and JR both feel the same way about their Oak Street Health experience—they couldn't be happier.
"The doctors spend so much time with you and ask a lot of questions," said JR. "I feel a lot better since coming here."
Since Carmina and JR don't have a car, they were thrilled that Oak Street Health offers transportation for eligible patients. "Our drivers are marvelous," said Carmina. "All the people at Oak Street are wonderful. And the space is beautiful."
JR summed up their experience: "We can't imagine ever going anywhere else. I recommend Oak Street 100%. I'm so happy we found this place."
Choose from 4 locations
Like many primary care centers, Oak Street Health is currently offering visits over video and phone to reduce the spread of the coronavirus disease (COVID-19). The centers do remain open for in-person visits, and Oak Street Health is committed to safety and sanitation. If you currently see a doctor at Oak Street Health or would like to, please contact them at the numbers below.
650 Branch Ave., Providence
(401) 536-9144
 
712 Broad St., Providence
(401) 536-9138
 
300 Quaker Ln., Warwick
(401) 536-9132
 
2000 Diamond Hill Rd, Suite 18, Woonsocket
(401) 236-8820
Please note: Anyone experiencing symptoms of COVID-19 should not go to a doctor's office, urgent care center, or emergency room without calling their doctor first (except in a medical emergency). To learn about temporary changes to your BCBSRI health plan benefits that expand access to care, please read these COVID-19 FAQs.