Carrot-Apple-Zucchini Bread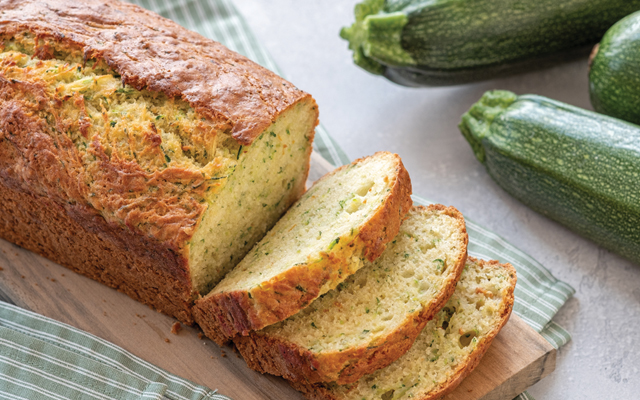 Ingredients
1/2 cup granulated sugar
1/3 cup brown sugar
1 cup African Alliance of RI Carrot-Apple Jam
1/4 cup vegetable oil
1 tsp. vanilla extract
1 tsp. baking soda
1/2 tsp. baking powder
1.5 cups flour
1/2 tsp. salt
1 tsp. cinnamon
1/2 tsp. nutmeg
1/8 tsp. cardamom
1 cup shredded zucchini
1/2 cup walnuts
Directions
Preheat oven to 350° F. Spray an 8x4 loaf pan and set aside.
Shred one cup of zucchini with a food processor or cheese grater. Squeeze out excess liquid with cheesecloth or press dry with paper towels.
In a mixing bowl, whisk together sugars with jam, vegetable oil, and vanilla. In a separate mixing bowl, combine flour, baking powder, baking soda, salt, and spices.
Combine wet and dry ingredients. Stir to combine. Fold in zucchini and walnuts.
Pour batter into pan and bake for 45–55 minutes or until a toothpick comes out clean. Let cool in the pan for 10 minutes, then transfer to a wire rack.
Can't find carrot-apple jam? Grate or shred ½ cup each of carrots and apples and increase the brown sugar by ¼ cup.
Nutritional info
199 calories, 8g fat, 30g carbohydrate, 0g cholesterol, 204mg sodium, 3g protein
---
Notes
This Farm Fresh Rhode Island vegan recipe features delicious local ingredients. Find a nearby farmers market at farmfreshri.org. 
---
Source
Farm Fresh Rhode Island