The Importance of a Primary Care Provider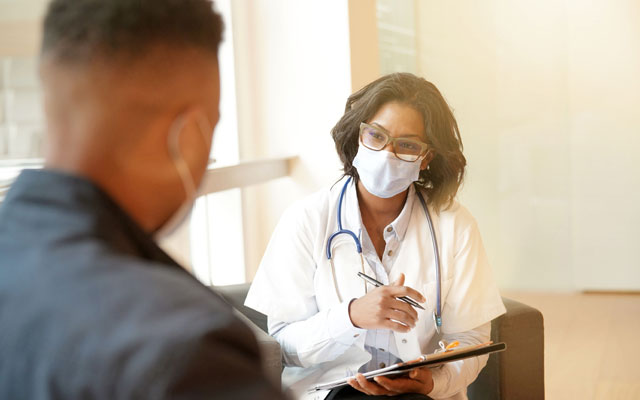 Do you see a primary care provider (PCP)?
Having a PCP can give you a trusting, ongoing relationship with one medical professional over time—someone who is your main healthcare provider. While many PCPs are doctors, other providers can also be PCPs. This includes nurse practitioners, who can give a wide range of healthcare services and write prescriptions.
Why having a PCP matters
If you have complicated medical needs, having a PCP is particularly important. Your PCP will lead the team of healthcare professionals caring for you—which may include specialists, nurses, nutritionists, social workers, and behavioral health clinicians—and be your main point of contact.
A PCP also cares for you by:
Giving regular check-ups
Recommending ways to live a healthy lifestyle
Providing care for illnesses, most chronic conditions, and minor injuries
Making referrals to medical specialists when needed
Your PCP should always be your first call unless the situation is an emergency (always dial 911 for emergencies). In most cases, there is a medical professional available 24 hours a day to answer questions and let you know if you need to seek care immediately or can wait until the PCP's office is open.
How to find a PCP
If you don't already have a PCP or would like to find a new one, use our Find a Doctor tool to search by BCBSRI plan and location.
You may also want to consider looking for a patient-centered medical home. Many of Rhode Island's largest groups of PCPs are now patient-centered medical homes, which offer an entire healthcare team all under one roof. They offer a higher level of care that includes:
No-cost visits with a nurse care manager
If you need help managing an ongoing health issue like diabetes or achieving a wellness goal such as losing weight, you can work with a nurse care manager.
No-cost visits with a pharmacist
Some practices offer a pharmacist who will help you review and understand your medications. The pharmacist can also offer suggestions for lowering medication costs.
Extended hours
Many practices have extended hours, including nights and weekends.
Classes
They may offer classes and education on diabetes and other health issues.
An online patient portal
You can view medical records, see lab results, and contact your practice–from wherever you are.
To find a patient-centered medical home, you can use our Find a Doctor tool or call BCBSRI Customer Service at at the phone number on the back of your member ID card.