"Like Someone Handed Me $10 Million"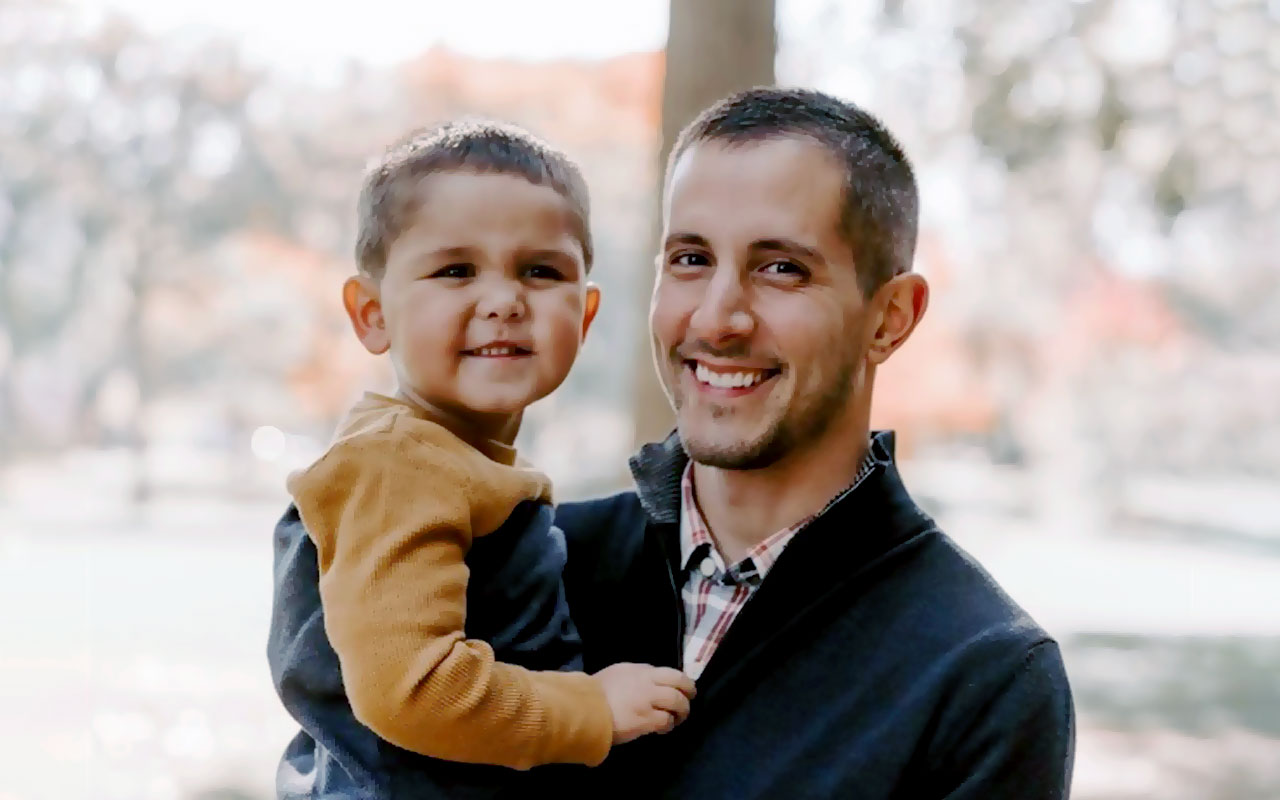 A few months ago, Ben Tigano was at his wit's end. "I was trying to manage the medical supplies my son requires to live," Ben said, "and I was having so many problems with the vendor and the supplies not coming on time. I made countless phone calls to try and get it all resolved, then it just would happen again the next month."
Ben's son Matthew is five years old and has type 1 diabetes. The supplies Ben was trying to get continually track his son's blood sugar and then send that information to a smart device. "His blood sugar levels change a lot because he's growing," Ben said. "And he's constantly looking for snacks, so we always need to know where his levels are."
A call out of the blue
Then, one day, Ben received a call from Ericka Newman, a BCBSRI nurse who helps members manage their health conditions. Ericka had learned about the issues Ben had been experiencing because he'd called BCBSRI Customer Service for help dealing with the medical supply vendor. And she had good news for him.
"I let Ben know that he didn't have to go through a medical supply company anymore, because Matthew's supplies were now available through our in-network pharmacies," Ericka said. 
"It was like someone came up to me and handed me $10 million dollars," Ben said, "Since I started getting Matthew's supplies through the pharmacy, I always get them on time with no mistakes. My son is healthier, and I'm not spending hours each week fixing problems."
Since that first phone call, Ericka checks in with Ben to make sure things are going well, and he knows he can contact her anytime with questions. Ben said, "I recently reached out to Ericka because an insulin pump came out that communicates with Matthew's blood sugar monitor. It dispenses insulin based on his blood sugar reading. I didn't know if that would be covered. She let me know it was and even told me exactly what to ask for at the pharmacy."
"When a blood sugar monitor is combined with an insulin pump, that's called a closed loop system," said Ericka, "and it has long-term, immeasurable benefits. The new technology is outstanding for people with type 1 diabetes, and I was so happy to be able to help Ben get the supplies needed for Matthew to feel better."
Help with your healthcare—at no extra cost
Ericka is part of BCBSRI's Care Management Department, which includes nurses, dietitians, social workers, and other healthcare professionals. They can help with managing health conditions, creating eating plans, or even making doctors' appointments—all at no additional cost through your BCBSRI health plan.*
"I didn't even know that Care Management existed before Ericka called," Ben said. "After my son was diagnosed at two years old, I learned a lot on the fly. I felt like I had a black belt in navigating the healthcare system, but Ericka was able to help in ways I never would've anticipated."
Ericka said what she loves most about her job is problem-solving. "Our healthcare system is so complex and to be able to help a member get what they need to improve their health … there's nothing like it." 
If you'd like to talk with a Care Manager, you can choose the way that's most convenient: over the phone, via video, or at a Your Blue Store location. Get in touch by:
•    Calling 1-844-563-0892
•    Emailing care@bcbsri.org
"I would 100% encourage anyone to call who could use their help," Ben said. "Ericka is the gift that keeps on giving."
 *Care Management is not available for Plan 65 members.