13 Advantages of Your BCBSRI Plan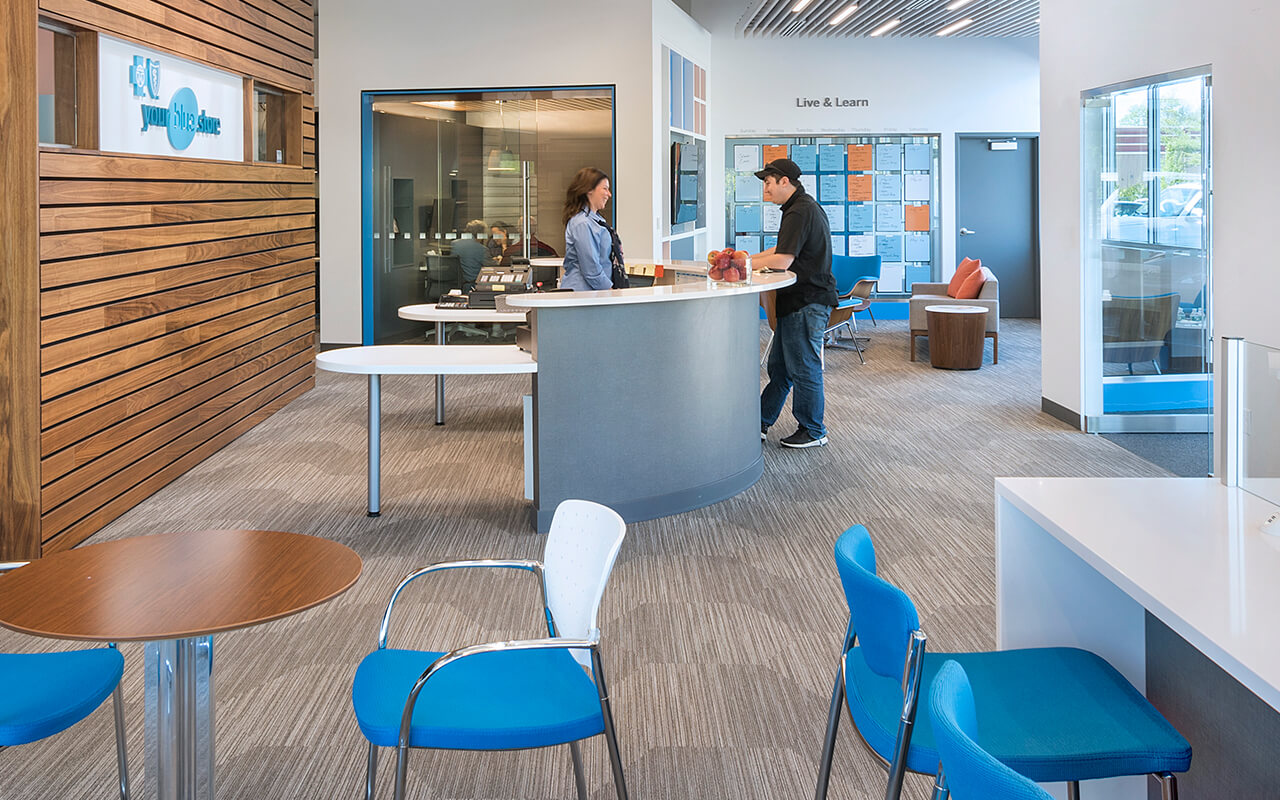 Have a cold or the flu? Sprained your ankle? Need to see a specialist? You use your BCBSRI health plan! However, your plan is working for you even when you aren't at the doctor's office. Here's a look at 13 advantages of being a BCBSRI member—features that help you stay healthy, save you money, and make using your plan easy and convenient.
Keeping you healthy 
1. $0 in-network checkup 
Don't miss out on this annual visit, which helps your primary care provider focus on keeping you well and preventing future health problems. When you see a provider in the BCBSRI network, the checkup is covered at no additional cost to you. So call your primary care provider today!
2. A whole team to take care of your health
At patient-centered medical homes, you have a whole team to help with your health. This type of primary care may feature extended hours, classes, and no-cost visits with a nurse and pharmacist. Find one by calling BCBSRI Customer Service.
3. Fun fitness with the Virgin Pulse app
If your BCBSRI health plan includes our wellness program, powered by Virgin Pulse®1, you can earn points and get motivated with healthy team challenges, customized nutrition tools, and trackers for activity, weight, sleep, and mood. To get started, sign up at join.VirginPulse.com or by downloading the Virgin Pulse app from the Apple App Store or Google Play.2 Choose Blue Cross & Blue Shield of Rhode Island as your sponsor, then connect your Fitbit® or other wearable device to track and sync steps with the app.
4. Video chat with a doctor
Many BCBSRI health plans include Doctors Online3, which lets you video chat 24/7 with a doctor on your smartphone, tablet, or computer. You can also schedule visits with a therapist or psychiatrist. Create an account today, before you need it. Search "Drs. Online" from the Apple App Store or Google Play2 or visit drs-online.com.
5. Help with ongoing health conditions
Our nurses, dietitians, and social workers can help you control health conditions such as diabetes, asthma, and heart disease. They work with you and your doctor to help you reach your health goals and make the most of your benefits. You can work with our team at no cost over the phone or at a Your Blue StoreSM location. This help is offered at no cost as part of part of your plan. To learn more or schedule an appointment, please call 1-844-563-0892 or email care@bcbsri.org.
Making it easy
6. Assistance at Your Blue Store
If you have questions about your health plan, we're here for you. Stop by one of our convenient Your Blue Store locations in Cranston, East Providence, Lincoln, and Warwick.
7. Convenient online access
Get easy access to your digital ID card, electronic documents (go paperless!), claim status, and benefit information. You can even manage your health savings account (HSA)—all in one place. It's easy to register—have your member ID handy and visit myBCBSRI.com.
8. Weekend customer service
Questions can pop up anytime. That's why you can talk with BCBSRI Customer Service 7 days a week. We're happy to talk with you Monday through Friday, 8:00 a.m. to 8:00 p.m., and Saturday and Sunday, 8:00 a.m. to noon. 
9. Personalized messages on your phone
Receive convenient messages about your health and health plan on your mobile devices, including benefit updates, money-saving tips, and reminders about tests. To get started, text "BCBSRI" to 73529 or call 1-844-779-8820.
10. Help for caregivers
Are you caring for a loved one, or is someone helping you? Discover resources available through your plan and in the community. Visit our site for caregivers.
Saving you money
11. Free exercise classes
BCBSRI members can try free in-person yoga and other fitness classes at Your Blue StoreSM locations in Cranston, East Providence, Lincoln, and Warwick. Sign up for a class at bcbsri.com/events.4 All fitness levels are welcome. You can also visit the BCBSRI Facebook page to find videos of the classes that you can do at home. 
12. Member-only discounts on healthy living
Want to subscribe to a fitness streaming service? Buy a fitness tracker or equipment? Get great discounts on more than 45 top national retailers at Blue365.5
13. Lower prices for healthcare services
We work with doctors and other healthcare providers to ensure you receive high-quality care at lower costs than you'd pay without your BCBSRI plan. When you receive a "Healthcare Services Summary" from us in the mail, it'll show how much you saved on each service.
1Virgin Pulse® is an independent wellness company, contracted by BCBSRI to provide wellness services. Virgin Pulse is available to BCBSRI subscribers (the primary person on the BCBSRI health plan) and their enrolled spouses. Not all employers offer Virgin Pulse through their plan. Standard mobile phone carrier and data usage charges apply. The downloading and use of the Virgin Pulse mobile app is subject to the terms and conditions of the app and the online stores from which it is downloaded.
2Standard mobile phone carrier and data usage charges apply. The downloading and use of the mobile app is subject to the terms and conditions of the app and the online stores from which it is downloaded. Apple and the Apple logo are trademarks of Apple Inc., registered in the U.S. and other countries. App Store is a service mark of Apple Inc. Google Play is a trademark of Google Inc.
3Doctors Online is a telemedicine service provided by American Well®, an independent company that administers Doctors Online on behalf of Blue Cross & Blue Shield of Rhode Island. Not available with all plans.
4Not all exercises are suitable for everyone and any exercise program could result in injury. Always consult with your physician before beginning an exercise program, especially if you have an existing health condition.
5© 2000‐2022 Blue Cross and Blue Shield Association ‐ All Rights Reserved. The Blue365 program is made available by BCBSRI in conjunction with the Blue Cross and Blue Shield Association. The Blue Cross and Blue Shield Association is an association of independent, locally operated Blue Cross and Blue Shield Plans.
Your Blue Store locations follow state and federal guidelines during emergencies. Please visit bcbsri.com/yourbluestore for the latest information.
For questions about your coverage, please contact BCBSRI Customer Service.